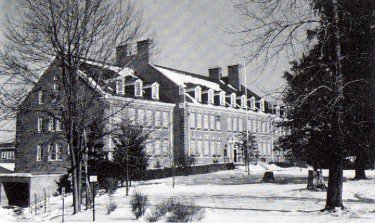 Bethesda-Chevy Chase High School, circa 1963
B-CC High School's Historic Murals
Photos of the murals painted by students and staff that were on the walls of Buildings A and C before the school's renovation.
Engraved Bricks in B-CC High School's Courtyard
Photo of the engraved bricks in the school's inner courtyard.
Ed Mullaney's Slides
(slides from Leland 1970 to B-CC 1996,
plus Linda Gross' slides from her tenure at Westland)
Thousands of slides from Mr. Mullaney's collection have been scanned and posted on http://www.Edmullaneyslides.smugmug.com,
thanks to the innumerable hours of work by
Jacqueline Dupree '83 and Harriet Haber '79.