THANK YOU
We are heartened by your generous, end-of-year support of B-CC High School Educational Foundation programs. Your gifts support critical academic programs, including timely, innovative learning initiatives like Trust Falls.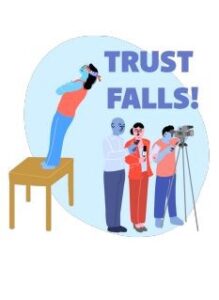 YOU ARE INVITED
to join the Foundation
and B-CC's dynamic journalism program
for TRUST FALLS – a free, 3-day virtual forum on America's falling out with mass media.
Join us as we explore the important role of the media in our democracy and society.
February 23-25, 2021
Featuring presenters from CNN (Brian Stelter and Dana Bash), The Washington Post (Paul Farhi), Fox News (Juan Williams), CQ Roll Call, Office of the Former Vice President, six major universities, and many more.
Reserve your spot: register today.